FAKTURA
Jeff Carter
September 12 - October 8, 2015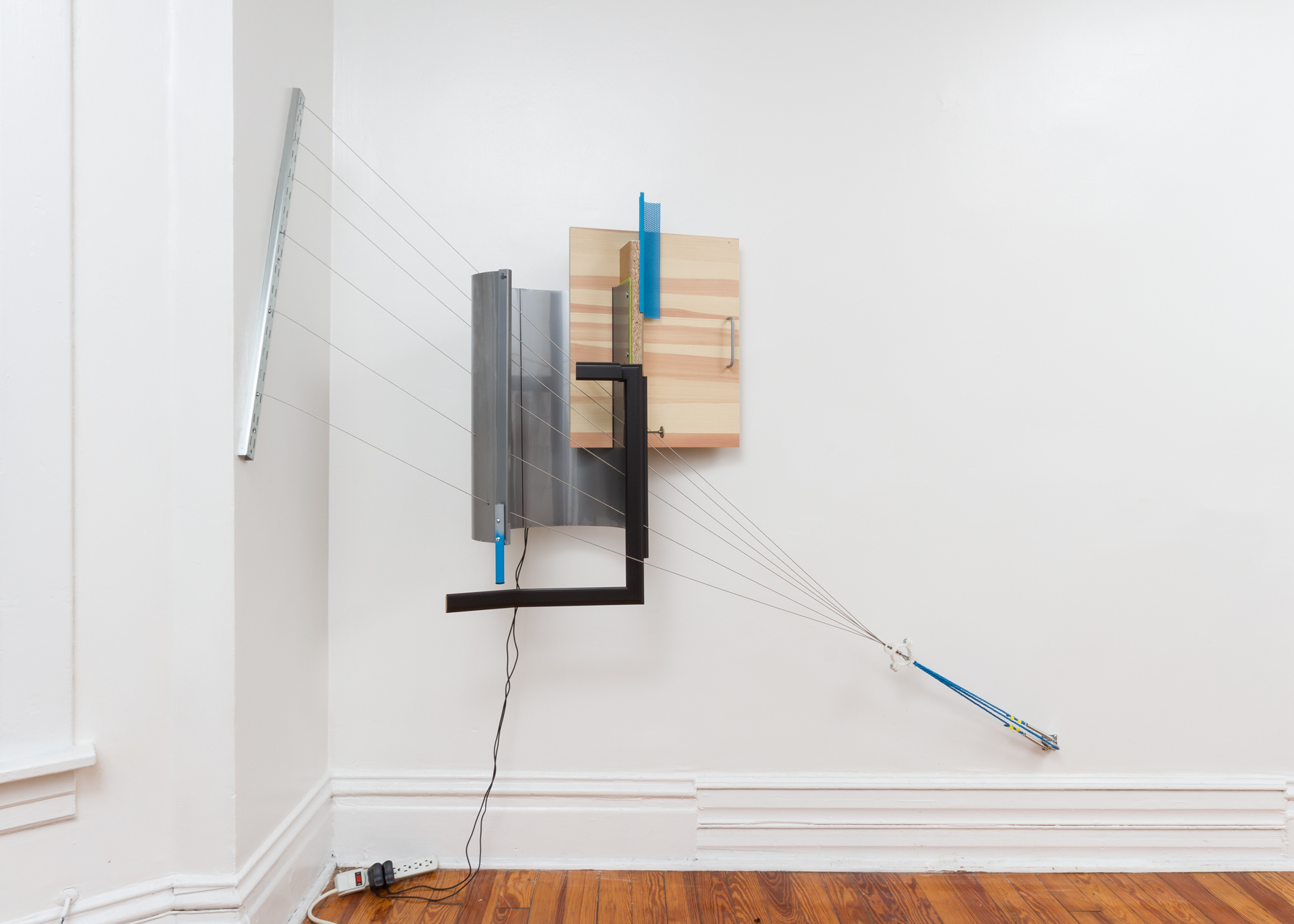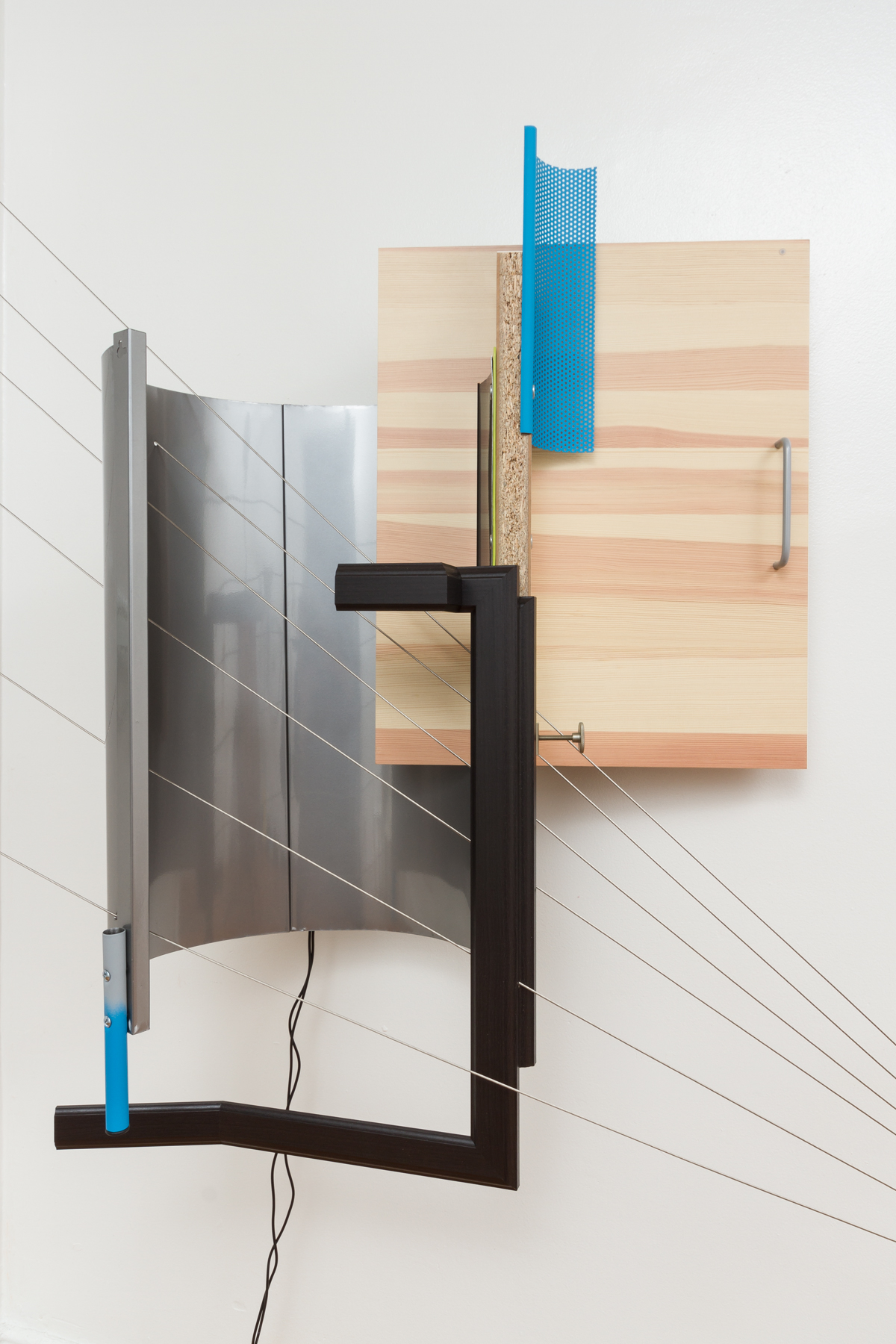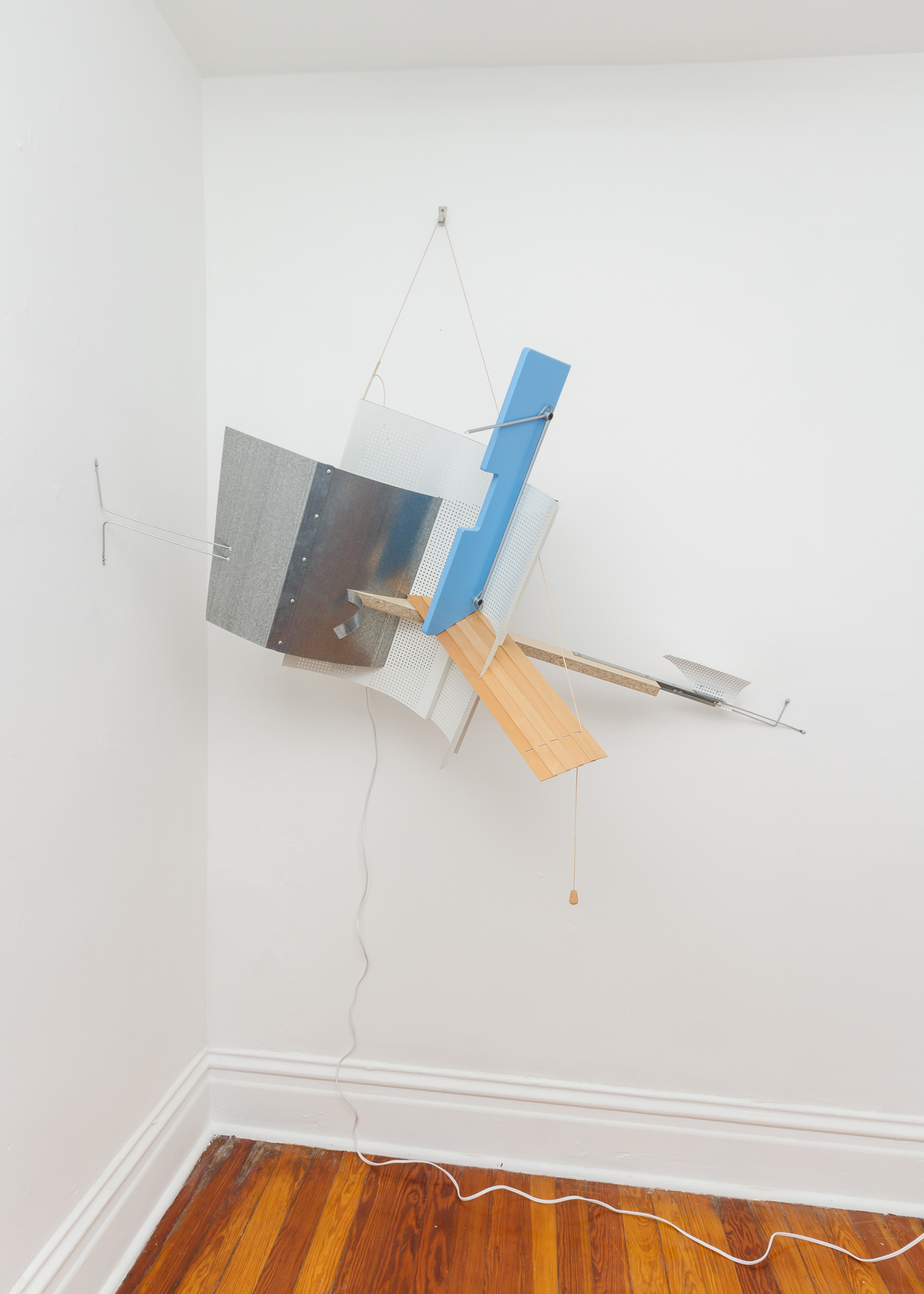 ---

In 1914, Russian artist Vladimir Tatlin opened his Moscow studio to present radically new works titled Painterly Reliefs and Material Combinations. These assemblages of tin, iron, wood, paper, plaster, tar, and glass marked his break with painting and the beginning of the idea of faktura (roughly translated as "the nature or material quality of form") in the Russian avant-garde. He went further to release "real" material from the picture plane with his Corner Counter-Reliefs, highly abstract constructions of raw, everyday materials that occupied three-dimensional space as neither sculpture nor painting ever had. Exhibited in 1915 in Petrograd, these proto-Constructivist works are presumed destroyed and exist only in the form of contemporary reproductions.

FAKTURA consists of two new pieces based on historic photographs of Tatlin's Corner Counter-Reliefs from 1914-15, made almost entirely of hacked IKEA materials. These works function as interpretations rather than reproductions of Tatlin's project--they are guided by the design and material characteristics of mass-produced and culturally prevalent IKEA products. Preserving the many references to interior space and domestic scale inherent to furniture and household items, these pieces also retain the fractured, noisy and uncomfortable urgency of Tatlin's revolutionary works.

This work joins other recent projects as critical reinterpretations of Modernist forms, historically destabilized and newly contingent on memory, technology, and cultural hybridity. These gestures participate in emerging research trends that seek to re-examine both the rarified status of the Modern object and the sociopolitical underpinnings of Modern philosophy. Taking a vernacular approach by using a popular practice popularly referred to as "IKEA hacking", Carter transforms banal, everyday products of lived design into sculptural forms layered with historical reference, visual invention, and humorous irony.


---

Jeff Carter lives and works in Chicago, IL. He is a Professor in the Department of Art, Media and Design at DePaul University. Jeff earned his BFA at the University of Colorado, Boulder (1992) and his MFA at The School of the Art Institute of Chicago (1998), where he received a Trustee Scholarship.

Jeff has exhibited his work in Chicago at the Museum of Contemporary Art, the Renaissance Society, and the Chicago Cultural Center. His work has been included in group exhibitions at Museum 52, London, UK; the Kunsthalle Hamburg, Hamburg, Germany; the Kaohsiung Museum of Fine Arts, Kaohsiung, Taiwan; and the Hayward Gallery, London, UK. His solo shows include Kavi Gupta Gallery, Chicago, IL and Leipzig, Germany; Spencer Brownstone Gallery, New York, New York; The Mission, Chicago, IL.

---